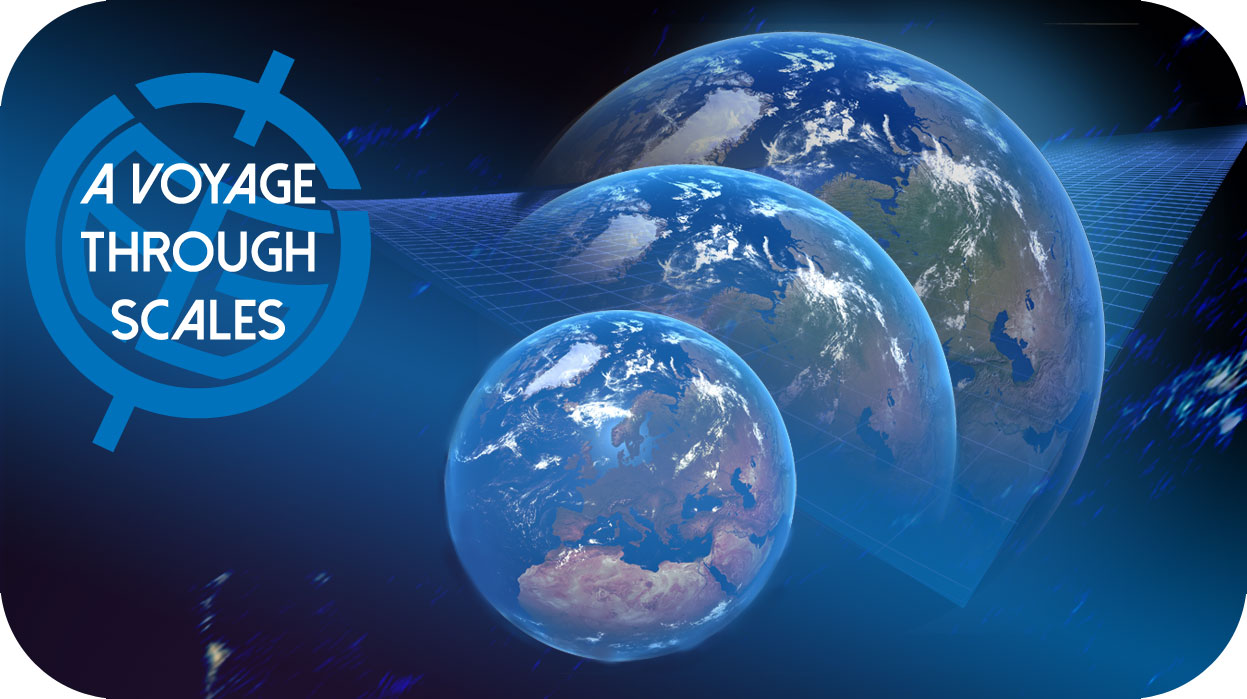 European Geosciences Union


General Assembly 2015
Vienna | Austria | 12 – 17 April 2015
Thank-you to all participants

The EGU General Assembly 2015 was again a great success with 4,870 oral, 8,489 poster,
and 705 PICO presentations. 577 unique scientific sessions together with 310 side events created an interesting programme. At the conference 11,837 scientists from 108 countries participated, of which 23% were students, 15,000 copies of EGU Today distributed, keen media presence and reporting, and thousands of visits to the webstreams as well as to the EGU blog GeoLog. We thank all of you very much for your attendance and your active contribution to this great event.

We would be very pleased to welcome you back at the EGU General Assembly 2016, 17 – 22 April 2016, Vienna, Austria.
A voyage through scales – the photo book

As in 2014, a high-quality photo book has been compiled and presented at the Assembly. Through the lens of our journals, scientists wrote about scaling in their disciplines and visualized their work through beautiful photos. The book has been published by EGU and Edition Lammerhuber and was handed-out to the participants upon registration. Please download the PDF file of the photo book
EGU2015 Photo Competition
Please check the winners of the EGU2015 Photo Competition.
Country statistics
| | |
| --- | --- |
| Germany | 2.014 |
| United Kingdom | 1.005 |
| France | 968 |
| United States | 816 |
| Italy | 808 |
| Austria | 610 |
| Switzerland | 502 |
| Spain | 405 |
| Netherlands | 404 |
| China | 301 |
| Russian Federation | 243 |
| Norway | 239 |
| Belgium | 229 |
| Sweden | 219 |
| Korea, Republic Of | 214 |
| Japan | 187 |
| Czech Republic | 181 |
| Turkey | 172 |
| Taiwan | 168 |
| Australia | 157 |
| Poland | 156 |
| Greece | 156 |
| Canada | 154 |
| Denmark | 138 |
| Finland | 115 |
| Portugal | 104 |
| Israel | 95 |
| Hungary | 87 |
| Romania | 69 |
| Brazil | 68 |
| Ireland | 52 |
| India | 52 |
| Mexico | 51 |
| Iceland | 46 |
| Saudi Arabia | 37 |
| New Zealand | 37 |
| Slovenia | 35 |
| Estonia | 31 |
| Slovakia | 25 |
| Serbia | 23 |
| Latvia | 20 |
| Taiwan, Province Of China | 17 |
| Luxembourg | 16 |
| Bulgaria | 16 |
| Croatia | 15 |
| Chile | 15 |
| Egypt | 15 |
| Cyprus | 13 |
| Ukraine | 13 |
| South Africa | 13 |
| Algeria | 11 |
| Malaysia | 11 |
| United Arab Emirates | 11 |
| Singapore | 11 |
| Tunisia | 11 |
| Colombia | 10 |
| Gabon | 9 |
| Lithuania | 8 |
| Kazakhstan | 7 |
| Philippines | 7 |
| Uruguay | 7 |
| Jordan | 7 |
| Iran, Islamic Republic Of | 6 |
| Morocco | 6 |
| Georgia | 5 |
| Puerto Rico | 4 |
| Hong Kong | 4 |
| Malta | 4 |
| Indonesia | 4 |
| Mongolia | 4 |
| Montenegro | 3 |
| Macao | 3 |
| Nigeria | 3 |
| Kenya | 3 |
| Oman | 3 |
| Argentina | 3 |
| Macedonia, The Former Yugoslav Republic Of | 3 |
| Belarus | 3 |
| Ecuador | 2 |
| Korea, Democratic People's Republic Of | 2 |
| Sierra Leone | 2 |
| Sri Lanka | 2 |
| Nepal | 2 |
| Pakistan | 2 |
| Bosnia And Herzegovina | 2 |
| Kuwait | 2 |
| Trinidad And Tobago | 1 |
| French Polynesia | 1 |
| Bermuda | 1 |
| Congo, The Democratic Republic Of The | 1 |
| Cape Verde | 1 |
| Qatar | 1 |
| Ghana | 1 |
| Viet Nam | 1 |
| Brunei Darussalam | 1 |
| Ethiopia | 1 |
| Uzbekistan | 1 |
| Thailand | 1 |
| Armenia | 1 |
| Faroe Islands | 1 |
| Lebanon | 1 |
| Costa Rica | 1 |
| Peru | 1 |
| Niger | 1 |
| Namibia | 1 |
| Albania | 1 |
| Sudan | 1 |
| Senegal | 1 |
| Unknown | 102 |
| Total: | 11.837 |
| different Countries: | 108 |